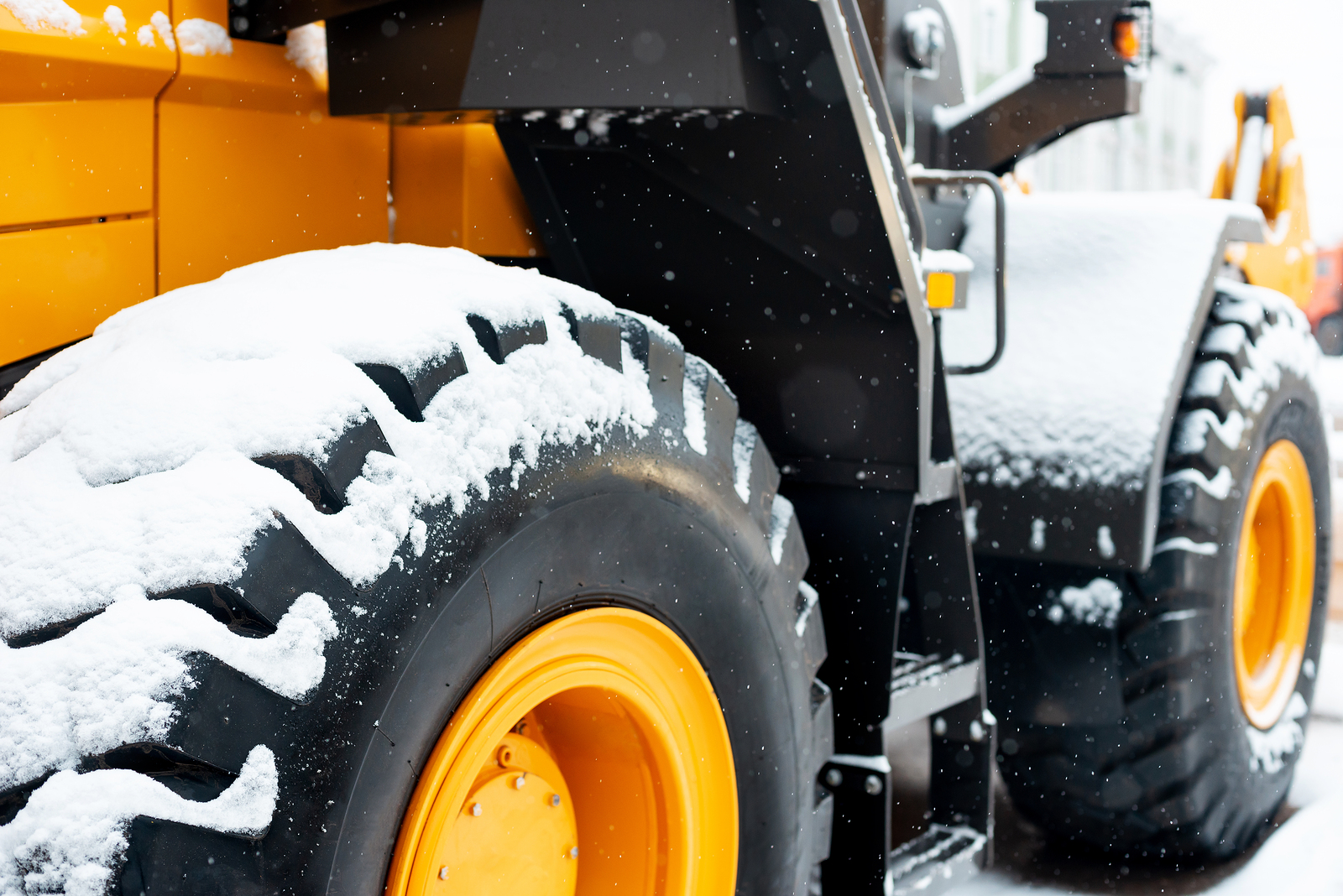 Wheel Loader Comparison: Komatsu vs Caterpillar
1

So you're looking for a good wheel loader but would like more detailed information so you can feel that you're making an educated decision, one that provides a return on your investment now and well into the future. Of course, not all wheel loaders are built the same, and they differ widely with regard to horsepower, lift capacity, and reliability, among other qualities. Depending on the kinds of jobs your company undertakes, you may find yourself gravitating toward certain features and even certain brands.
Two well-known manufacturers of rugged wheel loaders with proven capabilities in a range of work environments are Komatsu and Caterpillar. They produce well-engineered and durably constructed machines that are used globally for everything from digging and handling material to road building and site preparation. In your region, they may be called front end loaders or bucket loaders, or even by their brand names – "Go get the Cat to haul this gravel" – but, whatever the case, you can trust that machines from either of these companies will help you complete your project efficiently, safely, and more profitably.
How Wheel Loaders Are Classified
Most wheel loader manufacturers classify their lineup with four specific categories:
Compact – 40-100 horsepower, 1.0-2.5 cubic yards of bucket capacity
Small – 115-180 horsepower, 2.5-6.5 cubic yards of bucket capacity
Medium – 230-400 horsepower, 3.75-15.0 cubic yards bucket capacity
Large – Horsepower ratings up to 1,800 or more and capacities of more than 30 cubic yards
As is the case with the eternal Ford vs. Chevy argument, opinions vary markedly on whether Caterpillar's heavy equipment is better than Komatsu's. While it may be prohibitively time-consuming to compare all their models based on objective data, by focusing on two comparable and widely used models, you can get a firmer idea of which machine will best meet your most common worksite needs. Let's consider the Caterpillar 930M and the Komatsu WA270-8, two front loaders in the small category.
The 930M features an enhanced version of Caterpillar's exclusive Intelligent Power Management system to better monitor power for peak efficiency while still allowing the operator to customize output to suit the job requirements. The 930M offers two power modes: standard for maximum fuel efficiency and performance for boosted power and increased hydraulic speed. Its bucket has a long floor – which means it can dig deep into piles of material – an open throat design that allows for higher heaps, and curved side bars to retain the material. This bucket design works well for general purpose use and light materials.
Inside the spacious cab, the operator will enjoy great visibility with a single-piece front windshield and parabolic external mirrors. Seat-mounted controls include an integrated forward/neutral/reverse switch and a low-effort joystick for lift and tilt functions. For optimal comfort and safety, the cab features automatic climate control with heated rear glass and external mirrors for a quick defrost. A large primary LCD display provides machine information at a glance.
You can configure the 930M to match your type of work with optional tools and equipment such as a beacon light, a counterweight for heavy hauling, fenders, and various debris packages.
Komatsu's WA270-8 is a versatile piece of heavy equipment that's productive on any job site. Its parallel lift linkage makes pipe and pallet handling jobs easy and an auto tilt-in feature ensures good bucket fill in the most challenging digging conditions. Travel response is quick with the Komatsu's fourth-generation Hydrostatic Transmission (HST), and a helpful creep mode limits travel speed while still allowing for full hydraulic flow.
Standard equipment in the cab includes an operator's seat with heat and air suspension as well as a rear-view camera system. The operator can opt for the full-color rearview monitor to remain on at all times or only when the loader shifts into reverse. A multi-function mono lever features electronic power control and includes a forward/neutral/reverse switch. For easy control, the cab's monitor panel allows the operator to control the boom, bucket, and attachments all with a single lever.
Like the Caterpillar 930M, the WA270-8 can be adjusted to suit working conditions. For instance, its variable traction control system features an S-mode that reduces tire spin in slippery or snowy conditions and an auto mode that automatically optimizes traction for different conditions. The WA270-8 also comes with a host of options, such as tire, bucket, and fork options, to match work needs and environments.
Use the above information as a reference as you continue evaluating and comparing wheel loaders. Whether you lean toward a Caterpillar or a Komatsu machine, you will find that focusing on primary features and configuration options will help to streamline your vetting process.