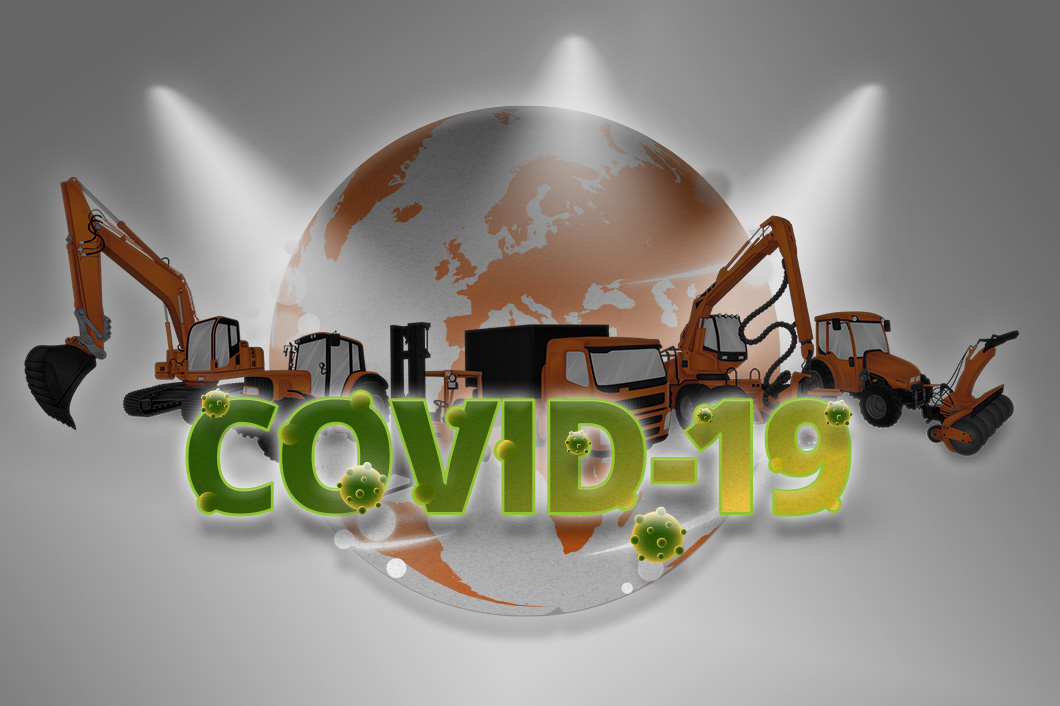 How does coronavirus outbreak affect the heavy equipment industry?
0

As the COVID-19 cases continues to soar in Europe, USA and the rest of the world, following the outbreak in China, the heavy machinery and industrial vehicles industry is facing challenges and taking measures to reduce the impact.
Large industry events postponed in Europe due to coronavirus
The first signs of disturbance and therefore the first measures to be taken were seen as large fairs and events began being cancelled or postponed. Top construction expo SaMoTer in Italy announced at the end of February that they are postponing the exhibition in Verona, due to the virus outbreak and to follow national restrictions during this period. This is rescheduled to take place in 21-25 October.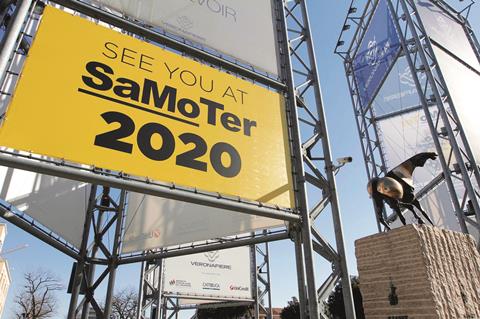 Lately, as more and more countries deal with increasing numbers of coronavirus infection, other fairs have been postponed. Spain's main construction equipment trade show Smopyc originally scheduled on 1-4 April has been postponed to 23-26 September, as Spain is one of the worst affected countries in Europe at the time this article is being written.
The Hannover Messe industrial manufacturing, automation and logistics exhibition in Germany has also been postponed from April to 13-17 July.
BAUMA China scheduled for 24-27 November is maintaining the dates and moves forward with the organisation.
Volvo withdraws from CONEXPO due to virus concerns
Although among increasing concerns in USA, Conexpo, North America's largest construction trade show is currently underway in Las Vegas, with 100,000 expected visitors. Most of the exhibitors are present, however some important name decided not to attend. Volvo Group announced they will not be bringing any staff at the event, putting the health and safety of their employees first, restricting travel as much as possible. They have hired staff locally to manage their display and booth. Wacker Neuson and JLG have also decided not to send any European representatives to Conexpo while Liebherr gave the choice to its European employees to travel to the Las Vegas show or not.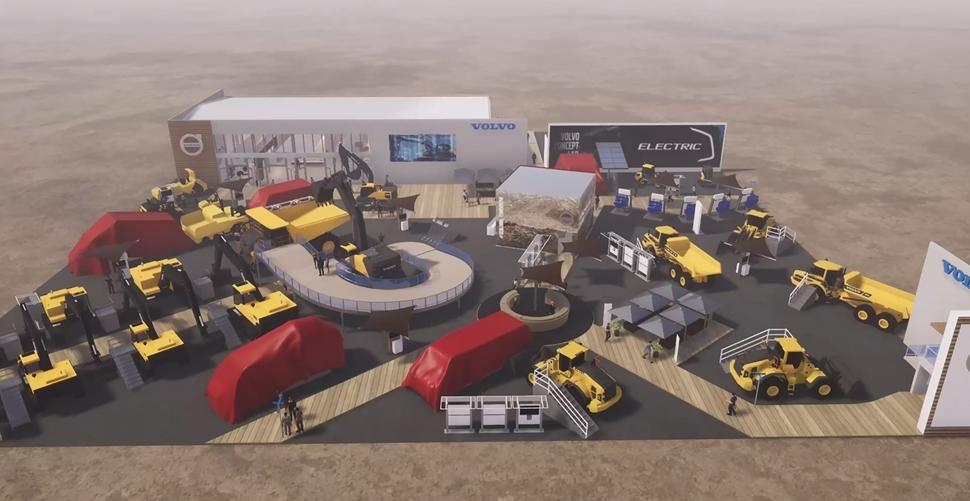 Moreover, Volvo cancelled their global press event for their biggest truck launch in company history and instead they announced their updated truck models, the FH, FH16, FM, and FMX, via a webinar online.
Disruptions in the supply chain raise serious challenges
The coronavirus outbreak has pushed large OEMs to start taking well considered measures to protect their business. With China being largely on lock-down in the beginning of 2020, there's a strain on the components supply chain, as many rely on China's manufacturing power.
Komatsu offered an update during Conexpo regarding the impact of the coronavirus situation on their supply chain and confirmed that their production capabilities are good throughout May.
JCB reduced their production levels at UK factories for a short while due to shortages from Chinese suppliers and introduced a temporary measure of 34-hour week for their employees, but now they are back to normal 39-hour per week, as China slowly picks-up work in factories.
Sadly, there were cases reported of large layoffs of construction workers, due to the slowdown or postponement of construction sites. Around 50,000 workers in the construction industry in Hong Kong have lost their jobs since the outbreak of the coronavirus. And this scenario will most likely be repeated at various levels in different countries around the world, as the virus continues to spread.
Adapting our jobs to the current situation
Many organizations have taken measures to reduce or completely put travelling on standby to reduce risks of infections within places of work and offices. Working from home has also been encouraged by some employers.
"The heavy machinery business being very international, a lot of traveling and time spent in airports is needed to meet clients, suppliers and work colleagues. It's understandable that some organizations decide to reduce movements of employees and limit risks. For commercial, IT, administrative, marketing professionals of this industry, the reality is that with a good internet connection you can be operational from anywhere. For the time being, people can use technology to connect with each other and carry on with their missions. Not trying to minimise this serious situation, but an internet outage would be a lot worse from an economical perspective," says Gauthier Dominicy, Chief Marketing Officer at Mascus.
Talking about technology and the online, another good example of company smartly adapting is Ritchie Bros., the world leading live auctioneer for used heavy machinery and trucks who has decided to hold their upcoming auctions in France and Germany only as online Timed Auctions. Buyers will be able to bid on thousands of equipment items directly from their computer.
The heavy machinery industry is bracing for longer term effects from this worldwide affliction but is looking hopeful for the first signs of recovery, such as the slow reopening of factories in China. However, the tough part has only just began in countries like Italy, France, Spain, where the industry activity comes to a halt during times of institutionalised national quarantine like in Italy or people being asked to stay at home in order to limit the possibility of infection.