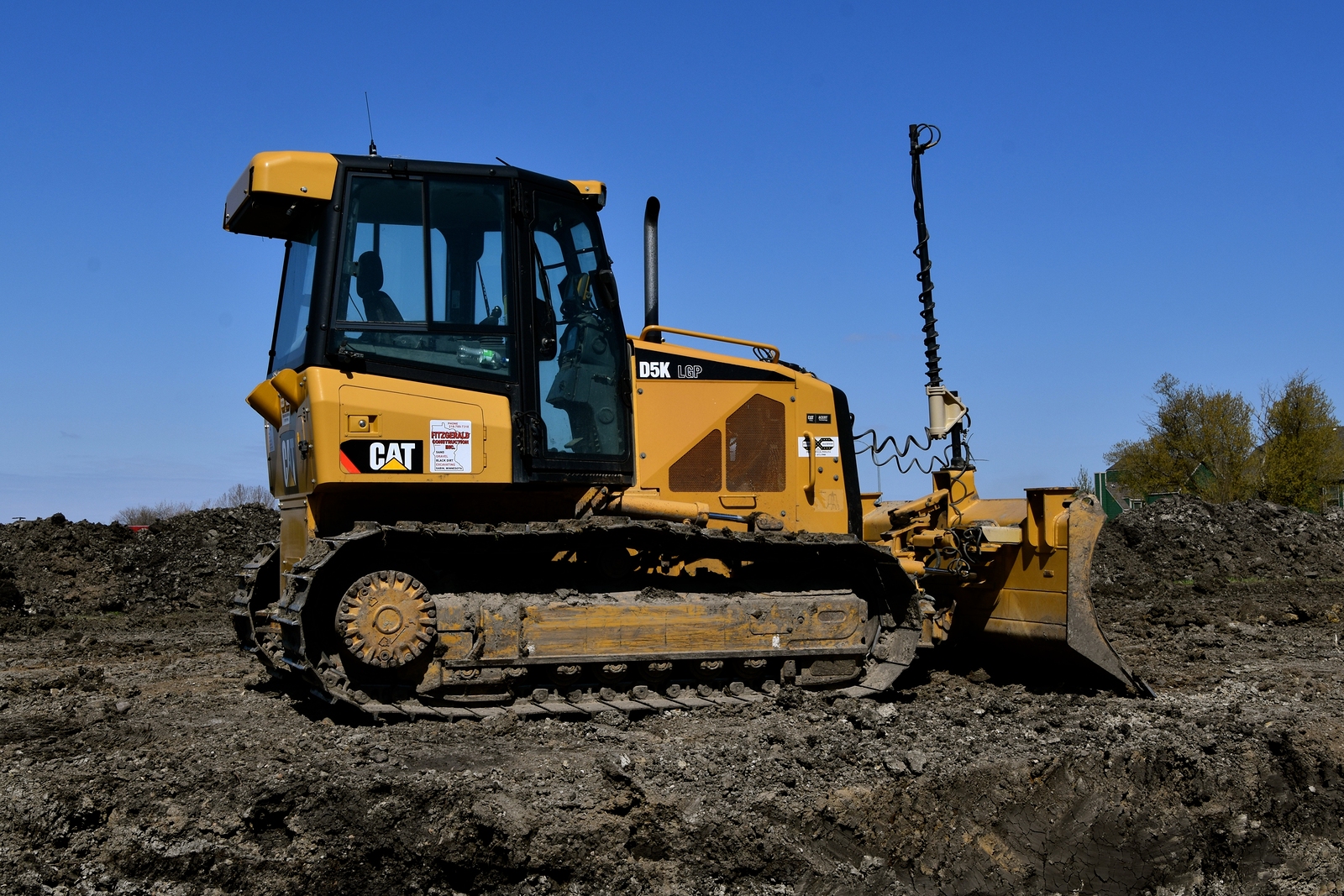 Excavator Size Guide: How to Choose the Right Cat® Excavator
0

As tough and powerful as Cat® excavators are, no single model will be right for every job. To choose a machine that will meet the needs specific to your job and help you complete future work according to your company's standards, you need to take a number of factors into account. One important consideration is size. An excavator that's too large may lead to underutilization and wasted dollars, while an excavator that's too small may mean it will take you longer to finish a job, or may limit the type of jobs you can perform. A machine that's appropriately sized, however, will be able to access the job site easily and operate smoothly in the available workspace.
For the best return on investment, it's best to match the size of your excavator to your upcoming job requirements while also keeping in mind all of your potential needs. You want an excavator that will perform common functions powerfully and efficiently, from reaching and digging to lifting and carrying.
Use the following guide to help you choose the right excavator. And, remember, excavator size is usually based on tonnage and corresponds to a machine's operating weight. As tonnage increases, breakout force rises proportionally.
Common Excavator Sizes
Generally, excavators are categorized as:
Mini – Also known as compact excavators, these machines are typically the most mobile. They can weigh anywhere from 5,000 pounds to just under 7 tons and are excellent choices for small jobs or those with tight space limitations – for example, jobs that require the ability to maneuver around a building or work in areas with underground gas lines. Of all common excavators, compact excavators require the least amount of power and will do the least amount of damage to a yard, road, or sidewalk.
Standard – This category comprises excavators that are larger than 7 tons and below 45 tons. These are the most versatile excavators and work well in just about any industrial workspace and with most types of jobs. Powerful and heavy, standard excavators can cause some damage to terrain they pass over. Also, be mindful that you'll need ample room to operate these machines. Fortunately, they're relatively easy to transport, which is one reason they can be found on many construction sites.
Large – These excavators are between 45 and 80 tons, and, as their size suggests, they are absolute industrial workhorses. Although they provide continuous power that's necessary for any major construction, you won't see them in urban environments or on worksites with plenty of slopes. These machines will require a considerable investment in the equipment and trailer to move them to each site.
There are several configurations available in each category. Plus, modern designs now allow mini and standard excavators to be more versatile, with options that include an undercarriage that retracts to allow an excavator to move through narrow areas and expands when it needs a solid base to perform a task.
Other Considerations
Size matters when it comes to choosing the right excavator, but there are other major concerns to keep in mind, such as bucket capacity and your most common worksite conditions. For instance:
What are the maximum material types and volumes you move?
What bucket capacity will consistently achieve those volumes?
What size excavator best matches that bucket capacity?
As for your job sites:
Do you often work in tight spaces that require compact-radius or reduced-tail equipment?
Will a compact-radius excavator meet your power and lift requirements?
Get a Closer Look
Before making your choice, you should examine any potential excavator closely. If you can take it for a spin, see how quickly it starts and check for smoking and fluid leaks. While it's not uncommon for AC systems and engines to produce a small amount of smoke, make sure it's within the machine's norm. Also, inspect the condition of the engine wiring as well as the fluids and hydraulic oil. Wiring covered in electrical tape can be a warning sign, and oil should be relatively fresh. Finally, test the features and equipment. In particular, look for excessive movement or any apparent wear in the swivel boom mechanism.
Choosing the right excavator takes a little time, to be sure, but with this final check, you'll be much more confident that you're making a smart equipment investment for your company.