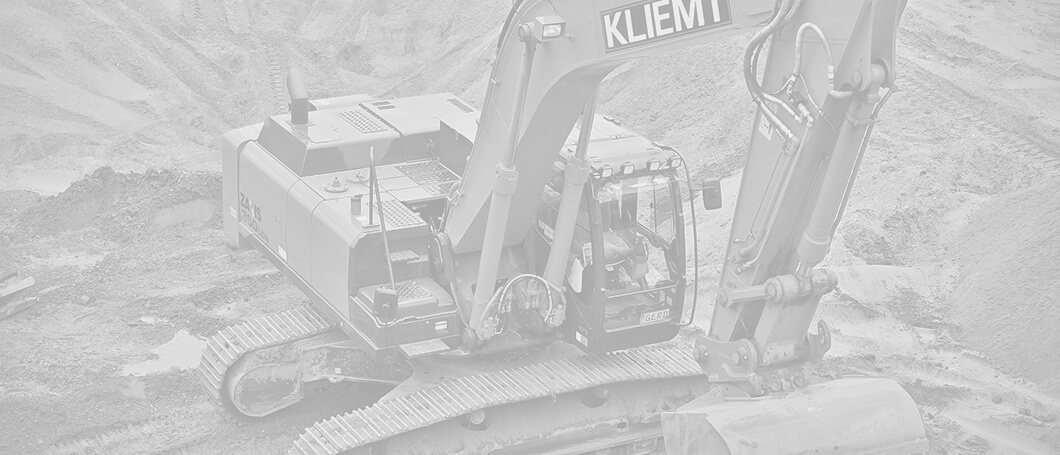 Becoming a Heavy Equipment Operator in Canada
0

As stated by the Government of Canada's National Occupational Classification, "Heavy equipment operators operate heavy equipment used in the construction and maintenance of roads, bridges, airports, gas and oil pipelines, tunnels, buildings and other structures; in surface mining and quarrying activities; and in material handling work. They are employed by construction companies, heavy equipment contractors, public works departments and pipeline, logging, cargo-handling and other companies." Here are some examples of occupational titles for heavy equipment operators:
backhoe operator
bulldozer operator
excavator operator
gradall operator
grader operator
heavy equipment operator
heavy equipment operator apprentice
loader operator – construction
side boom tractor operator
surface mining equipment operator
Duties:
According to Stats Canada's technical description, heavy equipment operators perform duties such as operating machinery like backhoes, bulldozers, loaders and graders to excavate, move, load and grade earth, rock, gravel or other materials during construction and related activities. They use bulldozers to clear brush and stumps prior to logging activities and to build roads at logging and surface mining sites. They also use heavy equipment with a pile driver head to drive piling into earth to provide support for buildings, bridges or other structures or dredging equipment to deepen waterways or reclaim earth fill. Operators operate heavy paving and surfacing equipment to lay, spread or compact concrete, asphalt and other surface materials during highway and road construction in addition to power shovels to excavate rock, ore or other materials from open-pit mines, strip mines, quarries or construction pits. Lastly, heavy equipment operators move, load and unload cargo plus conduct pre-operational checks on equipment and clean, lubricate and refill equipment.
Work conditions:
A heavy equipment operator typically works outdoors in appropriate safety and protective equipment with long hours and in all kinds of weather conditions. The work is generally seasonal and operators work cooperatively with supervisors and co-workers. Unemployment is relatively high during the months of January to April, however; when work is available it is generally full time with a good rate of pay. The average median wage for a Heavy Equipment Operator is $24.67 per hour, but that can vary depending on the province, such as Alberta where the median is $33.00 per hour. Pay for this job does not change much by experience, with the most experienced earning only a bit more than the least. Because of the work heavy equipment operators perform, safety is the top priority and precautions are taken to protect against injury.
Job opportunity:
Considering the trends that affect employment growth in the construction industry, especially in civil engineering, highways projects, municipalities, transport, mining, forestry, wood and paper, the number of heavy equipment operators (except crane) should increase slightly over the next few years. The increase in job opportunities will be mainly a result of positions vacated by operators who retire or obtain promotions to contractor and foreman positions, or, if they have the required skills, construction managers. Job opportunities will be available primarily for people who meet the conditions for obtaining an apprentice certificate without having a diploma, but also for experienced operators, many of whom are currently unemployed and, frequently, for graduates with a Vocational Studies Diploma in construction equipment operation. It is important to understand that the education system cannot adjust to the large demand for apprentices overnight. Consequently, when employers need new apprentices, they tend to recruit DEP graduates, but if there is a shortage with respect to demand, they do not hesitate to hire workers without a diploma.
Training and certification:
There are a number of ways that an individual can become a heavy equipment operator. Several colleges offer full time programs in addition to companies like Transport Training Centres of Canada or apprenticeship study programs through local labour organizations. College programs can stretch over a period of 12 weeks during which a student will learn about the operation and preventative maintenance of heavy construction equipment in a hands on environment. The classroom portion will focus helping students master their operating skills.
A secondary school diploma is usually required by employers and unions today, but grade 10 is currently the legal minimum to be apprenticed in this trade under the Ontario College of Trades Apprenticeship Act (2009). Upon completion of training, a student must successfully write an examination to obtain a heavy equipment operator certificate.
Trade certification is compulsory in Quebec and available, but voluntary, in Newfoundland and Labrador, Nunavut and the Northwest Territories; however for those provinces where mandatory certification is not required, a person's chance of finding a job in this occupation is significantly higher with training, an apprenticeship program and/or certification.