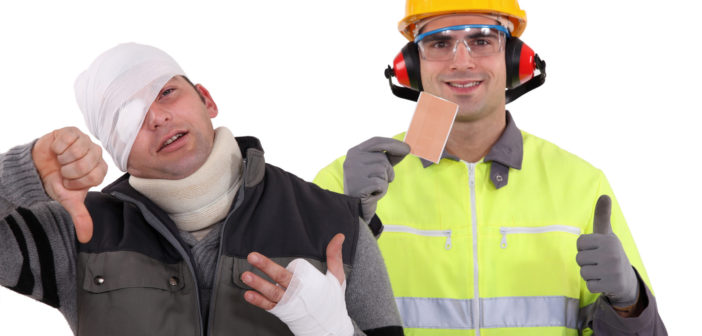 4 Tips that Improve Heavy Equipment Safety
0

Using heavy equipment to help out in many different job fields has proven to be an exceptional route for improving quality of work, accelerating deadlines and reducing labor costs. While the machinery definitely has its benefits, one of the minor drawbacks to using mechanical assistance is the risk for danger. In the grand scheme of things, these risks most of the time prove to be a much lesser factor to consider than the myriad benefits provided by heavy equipment use in work. Nonetheless, it is still vital to maintain a safe work space in which all parties involved are kept as far from injury as possible. Here are just a few tips that can help with the reduction of injuries, improve heavy equipment safety, and the promote safe vocational spaces for all people worldwide.
Employee training improves heavy equipment safety.

Heavy equipment requires a lot of power to operate, and at the helm of the vast majority of heavy machinery is a human 99 percent of the time. While humans are prone to mistakes, it's imperative that mistakes be limited when working with heavy equipment. By constant repetition of routine practices with the machine, passing an exam and by being trained on what to do in case of an emergency, most of the risk associated with operating machinery can be eliminated.

Ensure the machinery is in completely functional condition.

Some repairs are obvious and some are not, but one thing is clear: heavy equipment MUST be in top notch shape before being operated on. If the brakes blow out on a tractor or a bulldozer engine becomes faulty without any repair work done on it, there could be some increased danger in operating the machinery. Side note: Keeping up to date with oil changes can help ensure everything is running properly, and it's always good to do from a financial perspective because it could extend the life of your tools dramatically.

Make sure that there are easily visible warning signs posted in all the appropriate areas.

On warehouse walls, the interiors of heavy machines that are used and all over construction sites should be plenty of signs keeping workers on their toes. There's no such thing as too many signs, if each one helps prevent catastrophe. Each notice should directly talk about the risks involved in the operation of every single piece of heavy machinery on the job, and remind employees of a few basic but noteworthy pointers about keeping everyone safe.

If not operating the equipment, stay clear of work zones where it is being used.

As obvious as it sounds, it's always better to play it safe when dealing with machinery as powerful as a bulldozer. Try to stay away from areas where a lot of machinery is being used, for demolition especially. An incredible amount of potential energy is stored in the claw of a bulldozer, and can cause serious damage to a person if any accident were to occur.
These are just a few ways in which workers can stay safe while operating or being around functioning heavy equipment. Accidents in the workplace are going to happen sometimes, that's just a fact. However, using these pointers can help ensure that you and your colleagues avoid the most dangerous ones out there that can be a result of operating heavy equipment incorrectly.
Need to replace that faulty and unsafe machine? Consider using Mascus.com to find a quality used replacement.